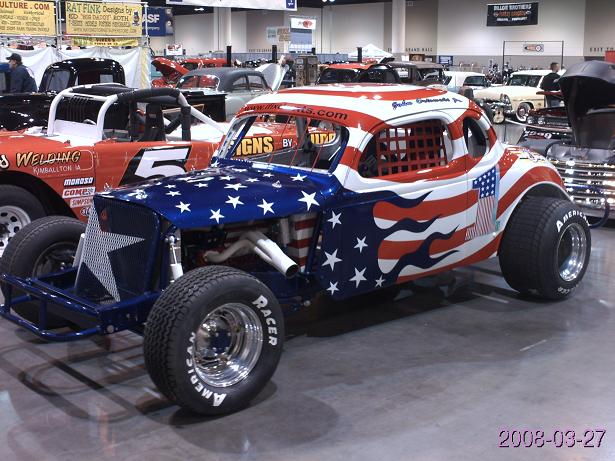 hometown- Madison, Ne
occupation- Owner of Dent Specialists Car Care Center
crew members- Brenda, Johnny, Jesse, Jeremy
sponsors- Dent Specialists,
years racing-23 years, off and on again
best night of racing- Any night that we get to load all four cars on the trailer without any "incidents" is an excellent night of racing!
worst night of racing- Hitting the wall at McCool Junction in front of my kids.
favorite track-US30 Speedway!

http://www.youtube.com/watch?v=V9cUus-XIYA
Gotra Heat Race June 12, 2008
http://www.youtube.com/watch?v=Z8U7--J1etg&feature=channel
Gotra Feature Race In-Car Cam
http://www.youtube.com/watch?v=6VOqBubDCno&feature=related
Gotra May 1-Heat Race
http://www.youtube.com/watch?v=-3n1iSah1ho&feature=related
May 1-Trophy Dash
http://www.youtube.com/watch?v=6NoGi5w-F3o&feature=related
May 1-A Feature


Car:
1939 Plymouth Coupe
327 Chevrolet
3 speed